The adventure of a lifetime
Multi-Day Hiking
Multi-day hiking spans from spending an overnight on the Appalachian Trail to hiking every part of it through a series of multi-day hikes over many years.
---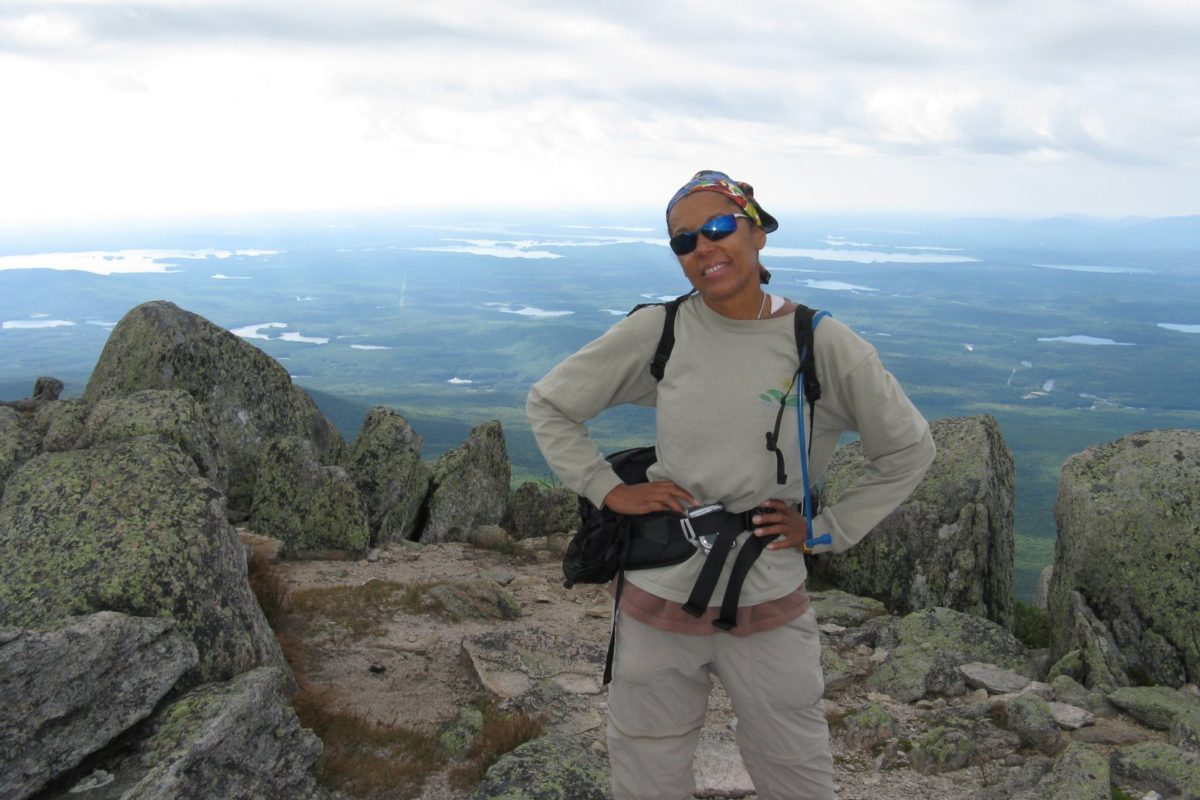 What to expect
Multi-day hiking spans from spending an overnight on the Appalachian Trail (A.T.) to hiking every part of the ​Trail through a series of multi-day hikes over many years, called section hiking. (More information about section hiking is below.)
While multi-day hiking is not as intimidating as thru-hiking, it takes more commitment than day hiking. It requires more preparation, equipment, food, clothing and knowledge of ​Trail regulations and backcountry skills. Planning is crucial to a successful multi-day hike, so be sure to check out the hiking basics portion of our website.
About Section hiking
A section hiker completes the A.T. in a series of multi-day trips over a period of years. This method allows hikers to enjoy all the A.T. has to offer without making some of the sacrifices required for a thru-hike. Section hikers are considered 2,000-milers.
Advantages
Choose your own pace and mileage.
See more of the Appalachian countryside and small towns during your travels to and from the A.T.
Choose your favorite time to enjoy each section, catching spring wildflowers or fall colors, and avoiding crowds, insects and extreme temperatures.
There's no need to quit your job to find the time to hike.
You can spread out expenses over time; there's no need to save up a big bundle.
Disadvantages
If you backpack short sections, you'll find you're just getting in good shape as it's time to go home, and you have to break in each time anew.
Traveling to and from the A.T. from home multiple times adds to overall expenses.
Public transportation can be scarce along the A.T. (bus stations and airports can be many miles away from where the hiker begins or ends a trip).
14 State Challenge
The 14-State Challenge is a great way to visit some of the A.T.'s most iconic places in bite-sized pieces. It can be done on family vacations, when you're traveling on business, or whenever wanderlust strikes.
Appalachian Trail ​Community™
There are over 40 communities along the Appalachian Trail's corridor that have been recognized in The Appalachian Trail Community™ program. These towns and cities are considered assets by all that use the A.T., and many of these towns act as good friends and neighbors to the Trail.
As a visitor on the Trail, you can enjoy special events and promotions in these designated areas. When planning your hike, look to designated A.T. Communities for services such as shuttles, lodging, resupply and a warm welcome​!
Report a hike
Section hikers and thru-hikers who complete the entire A.T. can report their journeys to us by filling out the 2,000-miler application. Those who submit their applications will be added to our roster of 2,000-milers and will receive a certificate of recognition, an A.T. patch, and an accompanying 2,000-miler "rocker" patch. Each year the names of those who have reported hike completions in the previous 12 months are published in the Spring issue of A.T. Journeys magazine. Our comprehensive online 2,000-miler listing is updated periodically.
Recognition Policy
We hold high expectations of 2,000-milers that include treating the natural environment, A.T. communities, other hikers, and our agency partners–whose land the A.T. passes through–with kindness, respect, and cooperation;
We operate on the honor system;
We give equal recognition to thru-hikers and section hikers;
We recognize hikers regardless of sequence, direction, speed, or whether they carry a pack;
In the event of an emergency, such as a flood, a forest fire, or an impending storm, blue-blazed trails or officially required roadwalks are viable substitutes for the white-blazed route.
UPDATE: May 11, 2021
With a widely available and distributed COVID-19 vaccine in the United States and the latest information from the Centers for Disease Control and Prevention (CDC), the ATC has updated its guidance for long-distance hiking and visitor centers. Long-distance hiking on the A.T. is now considered to be a safer activity, especially for those who have received one of the approved COVID-19 vaccines. The ATC 2,000-Miler Recognition Program has resumed, and A.T. 2021 hangtags will be distributed when designated A.T. visitor centers reopen. Some COVID-19 safety recommendations are still in place. For more information, visit appalachiantrail.org/covid-19.