Learn More
Education and Outreach
Ed-Venture Thru-Hike Series
Join ATC on an amazing virtual Ed-Venture series, geared for young people, engaging for all ages. Starting in Georgia and traveling all the way north to Maine, each session is led by environmental educators providing exciting content across diverse disciplines that connect curriculum and students to the Appalachian Trail. These interactive sessions will be hosted live via Zoom, and then published to YouTube for access at any time. They will take place on the first and third Wednesdays of every month August 2020 through March 2021 at 4:00 pm.
Kids and Families
Whether you're home on a cold, blustery day wishing you could get outside, or trying to plan your first day hike as a family – this is the page for you!
The Appalachian Trail is a Trail for all – young and old, experienced and novice alike. That means it's a Trail for you, too!
Here you'll find resources for kids and families to help you learn about and explore the Appalachian National Scenic Trail, including:
The A.T. Adventure Book
ATC's Family Hike Planning Guide
Suggestions of family-friendly day hikes along the A.T.
Games and activities to play on the Trail or in your backyard!
Explore the trail with your family
---
Skill Development and Training
The Appalachian Trail Conservancy is committed to helping create a new generation of A.T. stewards. In the face of the growing impacts of climate change, population growth, energy development, and other threats, we believe that we must engage the full spectrum of society and strive to incorporate groups that are underrepresented among ATC staff, A.T. visitors, and ATC constituents in order to continue to preserve and protect the Appalachian Trail.
To help us achieve this mission, we offer a variety of programs to help people who are interested in careers in conservation develop the skills they will need to preserve and protect the Appalachian Trail and our public lands.
Skills and Training Opportunities
We strive to give educators across the country tools to teach a new generation about the Appalachian Trail and the national treasures that are our public lands. Whether this means visiting the Trail with your students, learning about Trail stewardship by cleaning up a local greenway, or calculating hike itineraries in math class, teachers can utilize the outdoors for their lessons and foster students' skills and appreciation for the local environment.
Place based education and service learning is an effective method of teaching that combines academic classroom curriculum with community service. This method of teaching encourages students to solve local community problems while offering a hands-on learning experience. Studies have shown that this method can increase student achievement, community involvement, and environmental responsibility.
Resources
The curricula provided below was developed by teachers. The curricula may be replicated or modified to meet the diverse learning needs of students at different grade levels and within different academic disciplines.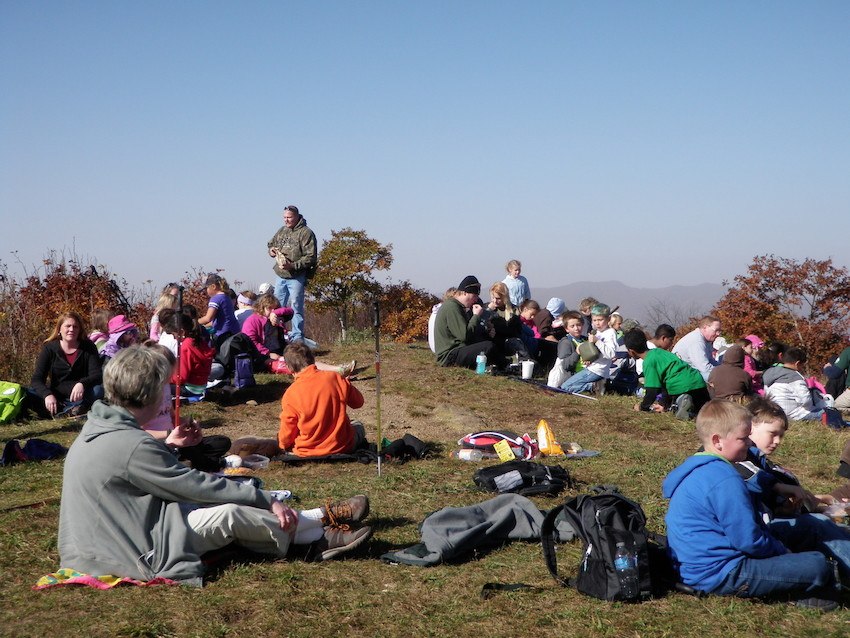 Please keep in mind the following:
Within each curriculum there may be typographical or formatting errors, present when the curriculum was forwarded to the ATC, which the editors were unable to take the time to correct.
Teacher and/or school contacts may have changed since the curriculum was developed. Therefore, it is possible that the curriculum at individual schools may be no longer implemented.
Further resources cited, such as specifically named ATC staff, community leaders, and/or professional or academic personnel, may be no longer available and/or relevant.